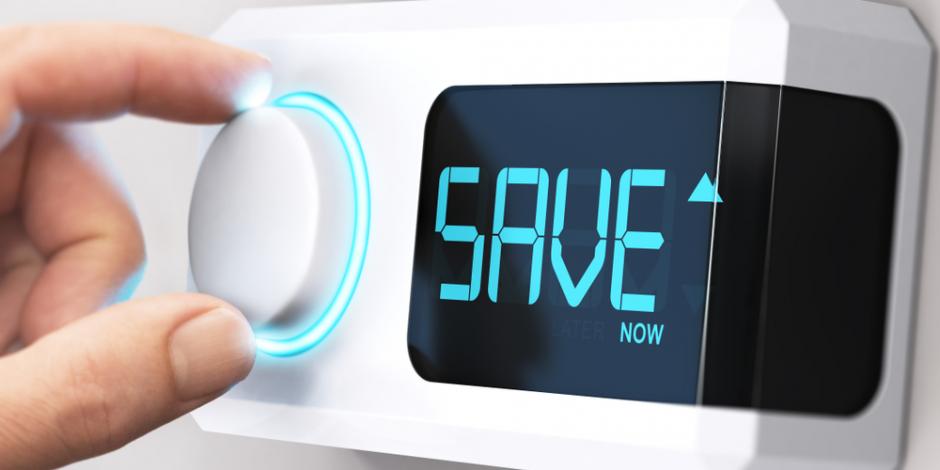 Summer will be here before you know it, and Rhode Island homeowners owe it to themselves to ensure that they're prepared for the hot weather that's on its way. While you may be looking forward to basking in your AC on a hot summer day, there's no getting around the fact that cooling a home for an entire season can be costly. If you're like most homeowners, you're likely spending more each month than is necessary just to keep cool. Now's the time to put a stop to this all-too-common problem.
Ready to start saving money while still enjoying a cool, comfortable home? Here are 4 tips for kicking things off.
1. Ensure Your Thermostat is on the Correct Wall
One thing that tends to be a surprise to Rhode Island homeowners is that the wall on which a thermostat is placed can actually play a key role in how accurately it's able to function. If the thermostat is installed in a room that is subject to extreme temperatures (or one that you rarely go into), it will most likely cause a false temperature reading. Choose a room that you use regularly, and be sure the thermostat is on an interior wall—exterior walls are likely to be hotter in the summer, causing your air conditioner to click-on unnecessarily.
2. Close Your Blinds
When the hot sun is blaring, windows can act like magnifying glasses, bringing the outside heat indoors. You can combat this issue by closing your blinds during the warmest part of the day, which will help to keep the sun at bay. Closing your blinds serves somewhat of a dual purpose, since it also insulates your windows and keeps the cold air from your AC inside. Once the hottest part of the day subsides, feel free to open your blinds back up.
3. Schedule HVAC Maintenance
It's not uncommon for homeowners to expect their air conditioners to work without issue year after year. Even the best air conditioners will suffer from wear and tear over time, and regular maintenance must be performed in order to ensure HVAC equipment is able to operate at peak capacity. Scheduling routine maintenance can not only provide you with peace of mind and prevent the chance of emergency breakdown during the summer months, but it can help to reduce your monthly energy bill, too.
4. Install a New, High-Efficiency Air Conditioner
If your air conditioner is more than 10 years old, chances are that it isn't nearly as efficient as those which are on the market today. The costs associated with cooling a home with an older AC can warrant the upgrade on their own, as newer units utilize far less energy than those from the past. Maintenance can only do so much, after all, and units that keep experiencing issues are best replaced.
Stay cool this summer with CARJON! Contact us or call (401) 232-9400 today to learn more or schedule an appointment.