At CARJON, it is our mission to provide Rhode Island homeowners with the very best in heating and air conditioning. That is why we choose to partner with Trane — known for industry-leading reliability and devotion to advanced technology. Their dedication to the heating and cooling industry allows us to provide homeowners throughout Rhode Island with high-quality equipment and systems that we stand behind 100%.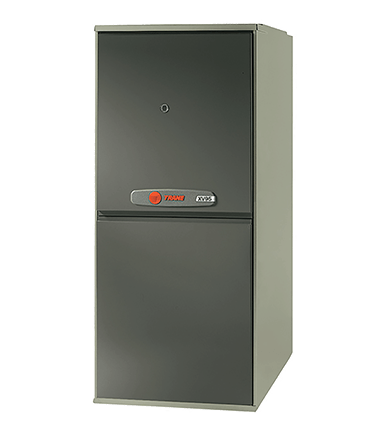 The Most Durable HVAC Equipment Available
High-quality, energy efficient systems from Trane ensure that your Rhode Island home stays comfortable throughout the year, all while keeping your energy bills down. All Trane products undergo extremely rigorous testing to ensure maximum durability, giving you a home comfort system you can rely on for years to come.
When you have new Trane equipment installed by the professional team at CARJON, you'll have peace of mind knowing that no matter what the variable Rhode Island weather brings, you'll stay comfortable at home.
Reliable HVAC for Your Rhode Island Home
Trane is continuously recognized as the HVAC industry's most reliable equipment brand and has been ranked four years in a row as America's most trusted heating, ventilation, and air conditioning manufacturer by Lifestory Research.
Trane offers a broad selection of gas furnaces, central air conditioners, and heat pumps, giving you a wide variety of innovative and energy efficient options to choose from. Whether you need a new heater for those frigid winter days or an air conditioner for the hot and humid Rhode Island summers, Trane has a system that suits your needs. The experts at CARJON will help you select a model while taking into account your budget and your home's heating and cooling load.
Don't settle for less than the best. Rely on top-quality, local service from CARJON and trusted HVAC equipment from Trane.
Want to learn more about industry-leading Trane products or heating and air conditioning installation? Contact us or call (401) 232-9400 today.