With our New England winter well on its way, here are some ways to save on your energy bills.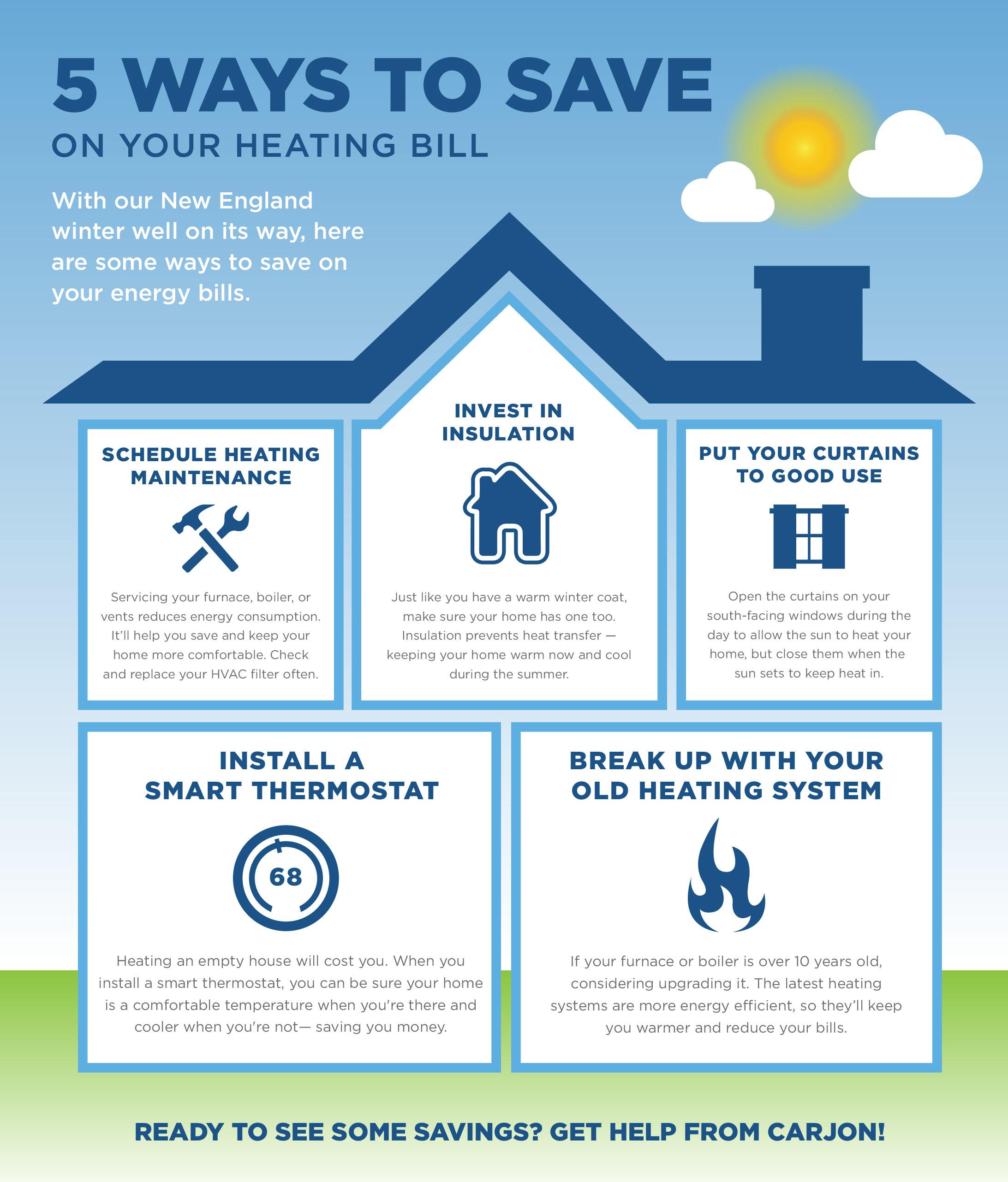 Scheduling Heating Maintenance
Servicing your furnace, boiler, or vents reduces energy consumption. It'll help you save and keep your home more comfortable. Check and replace your HVAC filter often.
Invest in Insulation
Just like you have a warm winter coat, make sure your home has one too. Insulation prevents heat transfer - keeping your home warn now and cool during the summer.
Put Your Curtains to Good Use
Open the curtains on your south-facing windows during the day to allow the sun to heat your home, but close them when the sun sets to keep heat in.
Install a Smart Thermostat
Heating an empty house will cost you. When you install a smart thermostat, you can be sure your home is a comfortable temperature when you're there and cooler when youre not -  saving you money.
Break Up with Your Old Heating System
If your furnace or boiler is over 10 years old, considering upgrading it. The latest heating systems are more energy efficient, so they'll keep you warmer and reduce your bills. 
Ready to see some savings? — Contact CARJON today to ensure your home is prepared for the cold weather ahead!