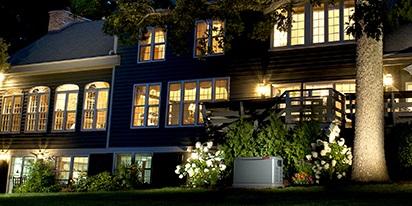 It's the time of year when storms start to come out of the woodwork and hit Rhode Island homeowners hard, and one of the biggest side effects of this rough weather is losing power. We tend to take power for granted, but what happens when it goes out and you're unprepared?
It's a scenario that far too many homeowners in Rhode Island have experienced, but the good thing is that you don't have to if you're careful. The solution? A backup generator. Here are just a few reasons why having one is a good idea.
1.) When a Storm Hits, You Have Power
Storms can take all of us by surprise. Even if the weather report predicts a rough storm, it's impossible to tell exactly how bad it will be until it actually hits. At that point, it's too late to think about whether or not you might lose power. That is, unless you have a generator. Our backup generators will keep your power on through any weather, no matter how rough it gets outside.
2.) You Will Remain Safe in Your Home
When the power goes out, many people think that the best course of action is to leave and get a hotel or stay with friends or relatives that haven't yet lost power. The fact is, however, leaving your home during a strong storm can be extremely dangerous. With a generator on your side, you won't have to worry about leaving the home or tripping/falling in the dark while you're there.
3.) Hot Water is Still Available
If it's not particularly cold outside, dealing with the lights not working for a little while is usually manageable, but the biggest problem with power outages is the loss of hot water. No one wants to stay in a home where they can't shower or wash dishes, and this is why people often do choose to book hotel rooms during power outages. You can hook your hot water tank right up to a home generator so that you can take care of anything you need involving hot water.
4.) No Loss of Cold Food Storage
Have you ever stocked the fridge, only to have a power outage a few days later and lose all of your fresh food? It's a scenario that happens far more often than it should, especially in parts of Rhode Island where power outages are common. With a generator, you can restore power when a storm hits and keep your refrigerated and frozen food from spoiling.
Let CARJON Help Find the Generator for You
At CARJON, we're passionate about helping our customers choose home performance tools that will help keep them warm and comfortable this winter. We'll walk you through the process of buying a generator and help you find the option that best fits your home. After all, there's no better way to ensure no breaks in power during storm season.
Don't let power outages affect your fall and winter. Contact CARJON today to learn more about our home generators.