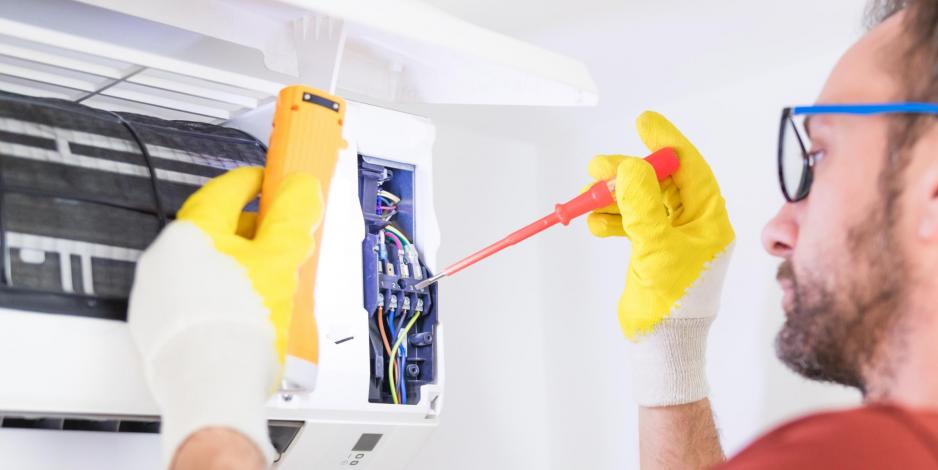 Maintaining a home is a big job and, if you're like most homeowners, you might be looking for one or two items you can cross off your to-do list. 
There are definitely maintenance tasks you can neglect around your house without any major consequences, but HVAC service isn't one of them. Your heating and cooling systems need regular maintenance in order to operate properly, and keeping your HVAC system well maintained is one of the best things you can do for your home comfort. 
Here's why a maintenance plan is worth it for your HVAC system: 
Better Efficiency and Energy Savings 
Regular tune-ups help keep your heating and cooling equipment running as efficiently as possible for as long as possible. When your HVAC system is running at peak efficiency, it consumes less energy, which can lead to lower utility bills. HVAC maintenance is worth it for the energy savings alone! 
Less Risk of Breakdowns and HVAC Repairs 
There are a lot of moving parts inside your heating and cooling equipment, which means wear and tear is inevitable. Regular maintenance allows you to keep this damage in check, reducing the risk of emergency breakdowns and expensive HVAC repairs. 
Longer HVAC Equipment Lifespan 
Just like regular service visits help extend the life of your car, annual HVAC maintenance can extend the life of your heating and AC equipment. This can help you avoid premature replacements and allows you to get as many years as possible out of your furnace, boiler, air conditioner, heat pump, or mini split.  
Comfort and Peace of Mind 
One of the greatest benefits of heating and AC maintenance is peace of mind. When you prioritize HVAC maintenance, you can rest easy knowing that your HVAC system isn't going to break down on the hottest or coldest day of the year, so you can stay comfortable and keep your family safe. 
How Often Should Your HVAC Be Serviced? 
If your HVAC system has stopped working, you know it's time to call an HVAC company near you in Rhode Island. But there are a lot of more subtle signs that there's a problem with your heating and cooling system, and it isn't always easy to tell when your HVAC needs maintenance. 
At CARJON, we recommend annual maintenance for your heating and air conditioning system. During your yearly service visit, we'll run through our comprehensive HVAC maintenance checklist and address any concerns you may have about your system, or your home comfort. 
Affordable HVAC Maintenance in Rhode Island 
CARJON is the go-to HVAC contractor in Rhode Island. We've been in business since 1989 and have spent many years helping local homeowners create comfortable, safe, and healthy homes with our professional HVAC maintenance, repair, and installation services. 
Our residential HVAC maintenance agreements are convenient and affordable, making it easy to take care of your home's heating and cooling systems. We offer three different plans, so you can customize your maintenance package to your needs and budget. No matter which plan you choose, you'll receive a comprehensive annual tune-up, priority emergency service, and a discount on repairs. Plus, the exceptional customer service CARJON customers know and love. 
Schedule your annual HVAC tune-up. Call

401-232-9400

or contact us to get started.