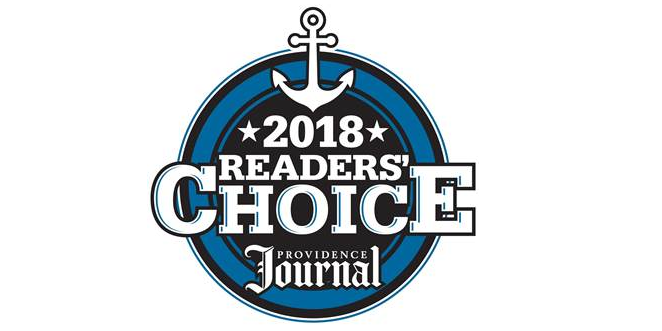 At CARJON Air Conditioning & Heating, we're happy to announce that CARJON has received the 2018 Providence Journal Readers' Choice Award. With this award, we were voted #1 in Rhode Island for best heating and air conditioning service!
Our Commitment to Helping You Improve Indoor Comfort
CARJON started back in 1989 with a goal to do heating and air conditioning better than any other company. Since then, we have maintained an honest and solid reputation for providing top quality HVAC service for homeowners and businesses all over Rhode Island. At CARJON, the customer is always the first priority. We go the extra mile, every time, to make sure every customer's experience is truly exceptional.
Keeping Rhode Island Customers Comfortable for almost 30 Years
We truly feel honored and humbled to have received this award from Providence Journal. We could not have done it without the support of you, our customers. Here is what just a few of our past customers have said about our service:
"The work was done far better than I had expected. They came on time and though it was estimated to go into a second day, they were done by mid afternoon day one. The workers were professional, polite and cleaned up after themselves so well that you wouldn't know they had come."
—Ken
"Just wanted to express my appreciation for the terrific work CARJON has done installing my new gas burner and hot water tank. I can't say enough h ow pleasant, kind and friendly the staff and technicians were. They are all so professional and willing to help and answer any questions I had."
—Pat
"We have been very satisfied with the service from CARJON for over 15 years since having our air conditioning system installed. They are prompt in arriving for equipment check-ups, and quick for servicing our system when it was needed. I would not hesitate to recommend them to my family and friends."
—Deborah
Need AC or Heating Service? We're Here to Help
At CARJON, we know how important it is to have peace of mind concerning your home comfort. When it comes to servicing your heating and air conditioning systems, it pays to work with an experienced professional who will get the job done right and ensure a positive experience. Whether it's time to upgrade your HVAC equipment, schedule a repair, or simply get routine maintenance, our team of heating and AC experts is here to help.
At CARJON, we always put our customers first. If you need heating or AC service, call 

401-232-9400

or contact us to schedule an appointment!