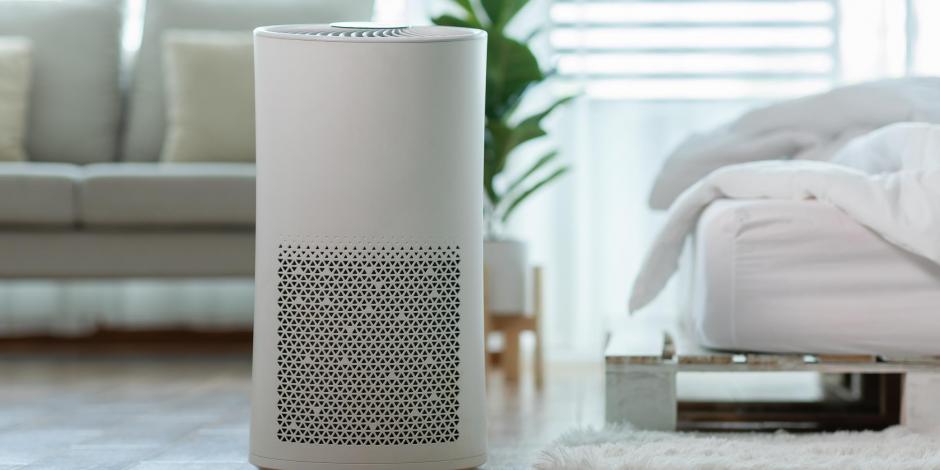 The air quality in your home can have a major impact on your family's health, causing problems like allergic reactions, asthma attacks, cold-like symptoms, and more. Because of this, many homeowners are looking for ways to improve their indoor air quality, and air purifiers are a common solution. But there's a difference between standalone room air purifiers and whole-home air purification systems. 
Today, we're going to explain how the different types of air purifiers work so you can decide whether an air purifier is worth it for your home. 
Room Air Purifiers vs Whole-Home Air Purifiers 
A room air purifier is a standalone device that is either battery-powered or plugs into a standard outlet. As the name suggests, a room air purifier can only treat the air in a single room. They can be useful for renters who are unable to make changes to their HVAC system, but are not as effective as whole-home systems. 
Whole-home air purifiers, on the other hand, clean the air throughout your entire home. They can be installed inside your ducted HVAC system and treat the air as it moves through your ducts. Whole-home systems generally work better than standalone air cleaners and have a wider range of benefits. They also make air purifiers that can be installed in some ductless systems as well.
What Is the Best Home Air Purification System? 
The iWave air cleaner is one of the most effective air purifying systems on the market. The iWave works by producing ions to replicate air cleaning processes found in nature without producing ozone, making the iWave safe for home use. It actively cleans your air by removing contaminants including dust, smoke, pollen, pet dander, viruses, bacteria, and mold spores. 
The many iWave benefits include helping: 
Inactivate many types of viruses and bacteria

Remove allergens and irritants from your breathing air 

Eliminate unpleasant odors from smoking, cooking, and cleaning 

Keep your home cleaner by removing dust, pet dander, and more 
If you want a cleaner, healthier home with better indoor air quality, an iWave is worth it. In addition to its impressive performance benefits, the iWave system is also entirely self-cleaning and requires zero maintenance—once it's installed, you will never have to clean it, charge it, or have it regularly serviced. The air cleaning device is installed directly inside your home's central HVAC system, so you will never see or hear it but it will be working round the clock to keep your home's air clean and healthy. 
Get an Air Purifier For Your Rhode Island Home 
A high-quality, whole-home air purifier is not a waste of money and will greatly benefit your home by keeping your indoor air clean, fresh, and healthy. CARJON installs iWave air purifiers for homeowners in Rhode Island and can answer any questions you may have about the iWave pros and cons.
If you're wondering whether you should get an iWave, give us a call to talk to an indoor air quality specialist. We can help you decide whether an iWave system makes sense for your home.