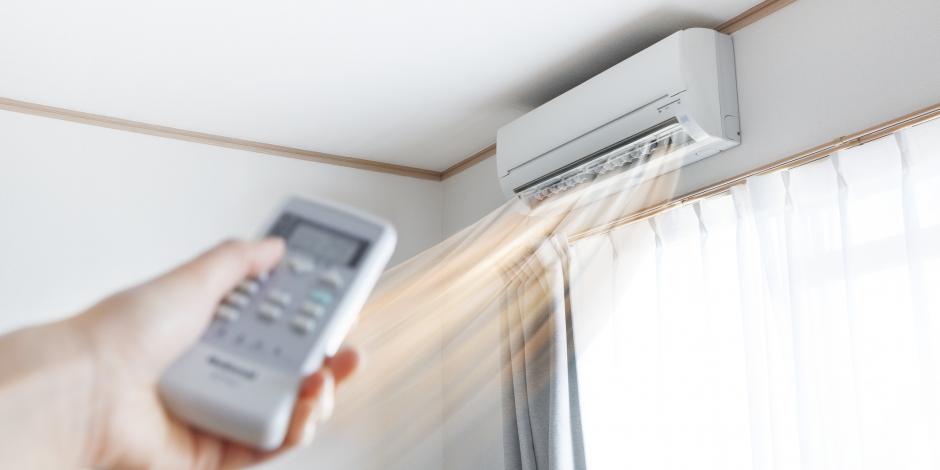 Is there an area or room in your home that you avoid spending time in when it's cold or hot outside? If your Rhode Island home has a space that's always too hot during the summer and absolutely freezing in winter, you may have simply come to accept it. However, there is a simple solution that can help make your entire home comfortable year-round.
Install a Ductless Mini-Split Heat Pump
Turning that once uncomfortable area of your home into your new favorite spot can be achieved by installing a ductless mini-split heat pump. These high-performance HVAC units provide both heating and air conditioning depending on what season it is.
How Ductless Mini-Split Heat Pumps Work
Most traditional HVAC systems require ductwork to deliver heated or cooled air to rooms throughout your home. You also need a separate air conditioner to cool and a furnace or boiler to heat.
A ductless mini-split works differently. Ductless mini split heat pumps consist of two parts. One unit (the compressor or condenser) is installed outside, while the sleek, compact air handling unit is mounted inside your home. These two parts are connected via piping filled with refrigerant, transferring warm or cool air to the area of your home you need heated or cooled.
Benefits of Ductless Mini-Splits
Mini-split heat pumps offer various benefits, including:
Simple, non-invasive installation that doesn't require ductwork
Supplementing your home's existing HVAC system to bring comfort to those difficult areas
Providing both heating

and

cooling

Potentially reducing your overall utility bills
Operation down to 5°F at 100% capacity
Complete Home Comfort with Mitsubishi Ductless Mini-Splits
At CARJON Air Conditioning & Heating, we install the highest-efficiency Mitsubishi ductless mini-splits available. Some of these units have efficiency ratings of up to 30 SEER (Seasonal Energy Efficiency Ratio). Every mini-split heat pump we install is extremely energy efficient and operates extremely quietly.
CARJON: Rhode Island Ductless Mini-Split Heat Pump Experts
Don't put up with those areas of your home that are plain uncomfortable during the winter and summer. By installing a ductless mini-split, you can ensure comfort in each room of your Rhode Island home.
CARJON has been helping local homeowners increase their home comfort with quality heating and cooling services since 1989. Our team of experts has the solution right for you. We'll work with your needs and budget to guarantee whole home comfort.
Ready to experience true comfort in every room? Contact us or call (401) 232-9400 to schedule a mini-split consultation for your home!