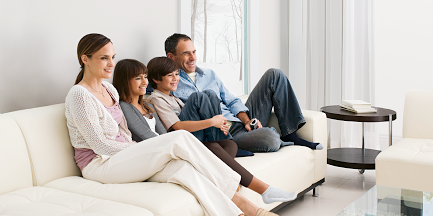 If you've paid attention to current trends in home performance upgrades over the past few years, chances are you've encountered heat pumps in your travels. Heat pumps are all the rage among contractors who focus on energy efficiency, and for good reason. The benefits that heat pumps can bring to homes that are already equipped with quality air sealing and insulation are difficult to ignore, yet many Rhode Island homeowners find themselves confused about how they actually work.
Heat pumps may seem confusing at first, but there's really no reason to be eluded by them. Let's take a moment to delve deeper into the world of heat pumps and how they function to keep us warm in the winter and cool in the summer.
Heat Where You'd Least Expect It
The first thing to understand about heat pumps is that they differ from many other HVAC systems in that they do not actually generate heat — they disperse heat that already exists in the air. This is where people often begin to get lost in confusion. Even in the winter, however, there's heat in the outside air that can be harnessed via heat pumps to warm a home. In the summer, these devices can draw heat out of the home's interior, thus cooling your living spaces.
One way to look at this is as if you had a refrigerator that was opened to the outside. In this case, heat from the outside air would be extracted to the coils of the fridge, thus resulting in a warming effect on the interior of the home. The exact opposite would occur should you turn refrigerator around while the door remains open, which will extract heat from your home's interior, thus cooling it.
Elements of a Heat Pump
In most cases, heat pump installations typically involve two main components: an indoor unit that acts as an air handler, and an outdoor unit that resembles what you might see outside of a home with central air conditioning. As heat travels between these two units, a compressor circulates refrigerant, which acts to absorb the heat. The heat pump system then acts accordingly depending upon whether you're looking to cool your home in the summertime or keep it warm and cozy when it's chilly outside.
Let CARJON Help with a Heat Pump Install
For Rhode Island homeowners who are looking to both keep warm and save money on heating bills this winter, installing heat pumps is one of the best ways to get started. Contact us today to learn more and to schedule an appointment.