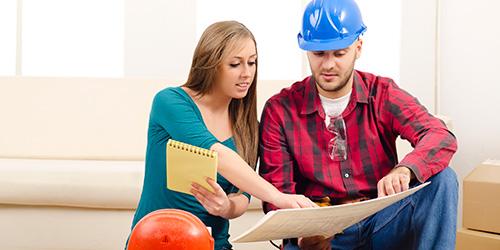 Let's face it: Rhode Island seasons can be difficult to deal with sometimes. When the snow starts falling, or when the heat begins,  RI homeowners owe it to themselves to ensure that their heating and cooling systems are functioning at peak performance. Many people who have purchased relatively new equipment believe the systems will last for years without any issues. While modern heating and cooling systems can have long lives, this can only be achieved by performing regular maintenance, which is why it's so important to enter into a maintenance agreement.
A maintenance agreement with CARJON saves money and time both in the short-term and long-term of your heating and cooling systems. Without this critical service, you could end up needing to replace your system years earlier than expected, not to mention get fed up with high operating costs and frequent repair bills.
Why Enter Into a Maintenance Agreement?
The most important benefit to understand about signing up for a maintenance agreement is the affordable annual maintenance performed by CARJON. A trained technician will come in to clean and adjust your furnace, ac unit, or other equipment, testing everything to ensure that you don't have a problem on your hands. This ensures that minor issues don't lead to future breakdowns and can mean the difference between a small repair and having to buy a new system altogether. With the weather changing, there's no better time of year to keep your air conditioning system functioning at full capacity.
The CARJON Difference
At CARJON, we believe that few things are as important as having a working heating system during the colder months of the year, and working cooling systems during the summer. Our service programs are designed to ensure that you don't have to worry about the temperature inside your home, and also so that you don't have any concerns over having to handle anything on your own. We offer a number of different options to make regular maintenance easy and affordable, and you can either prepay upfront or sign up for our convenient EZPay service for either our Preferred Customer or Total Comfort Plans.
Each year, we'll remind you when it's time to have your system serviced. The only thing you have to do is sit back and let us take care of the rest.
Peace of mind comes with knowing that your heating and cooling systems are operating properly, and CARJON is here to help. Contact us today to learn more or to schedule an appointment!