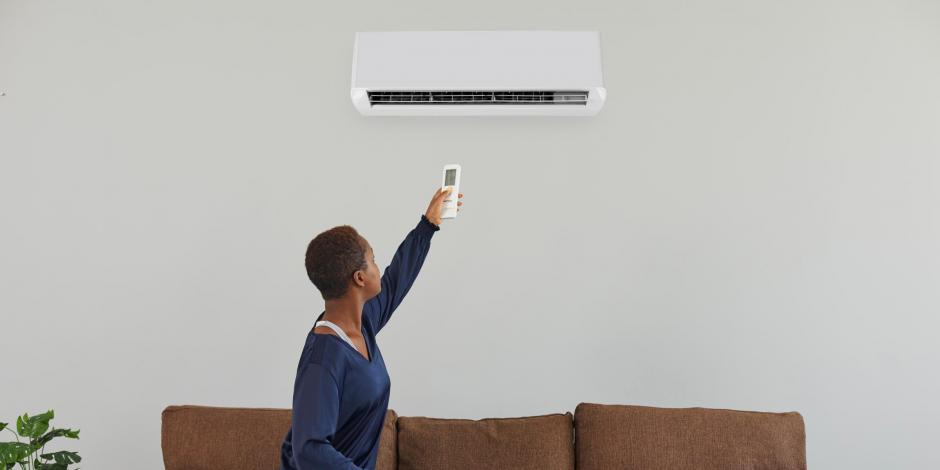 Want to add better heating or air conditioning to your home without having to install new ductwork? A mini split air conditioner is a great option! Mini split air conditioners, also known as mini split heat pumps, provide energy-efficient heating and air conditioning without ductwork for simple, cost-effective, year-round comfort. 
Keep reading to learn more about how mini split heat pumps work and why you should get a mini split AC for your Rhode Island home. 
What Is a Mini Split Air Conditioner? 
A mini split air conditioner is a type of ductless, all-electric heating and cooling equipment that can be used to heat or cool a specific area in your home. The system consists of an outdoor compressor, one or more indoor air handlers, and a conduit line that connects them. The indoor units are wall-mounted and can be installed directly into the room or area you want to heat and cool. 
Mini splits work by capturing heat in one place and moving it to another. In the summer, they work just like an air conditioner, capturing heat from inside your home and transferring it outside. In the winter, they work in reverse, extracting heat from the air outside and moving it into your home. The main difference between a mini split and an air conditioner is that mini splits can heat and cool while an air conditioner can only cool. 
What Are the Benefits of a Mini Split Air Conditioner? 
Wondering if a mini split AC is worth it for your home? Consider these benefits: 
Heating and Cooling with One System 
Mini split air conditioners provide energy efficient heating and cooling in one, compact system for year-round temperature control. 
No Ductwork Needed 
Mini split heat pumps don't need to be connected to ductwork, so you can upgrade your home's heating and cooling abilities without having to install or expand ductwork. This makes mini split installation faster and more affordable than central AC installation. 
By eliminating ductwork, you also eliminate energy waste due to leaky ducts. This increases energy efficiency and can help you save money on your heating and cooling bills. 
Zoned Heating and Cooling 
Mini splits deliver heating and cooling directly to the room they're installed in, and every unit can be controlled separately. So if you like to sleep in very cold temperatures, for example, you can lower the temperature on your bedroom mini split while leaving the temperature higher on other units. This way you get the comfort you want where you want it, without wasting energy and money. 
Install a Ductless System in Your Rhode Island Home 
CARJON installs mini split air conditioners for homeowners in Rhode Island and can help you find the best heating and cooling solution for your needs. We are a highly experienced mini split contractor that's been in business since 1989. CARJON can help you determine if a mini split AC is right for your home and handle the installation flawlessly. We install ultra-efficient Mitsubishi Electric ductless mini splits that are ideal for cold weather climates, and we take pride in the high quality of our service and installations.  
Upgrade to a mini split air conditioner! Call

401-232-9400

or contact us to get a quote.