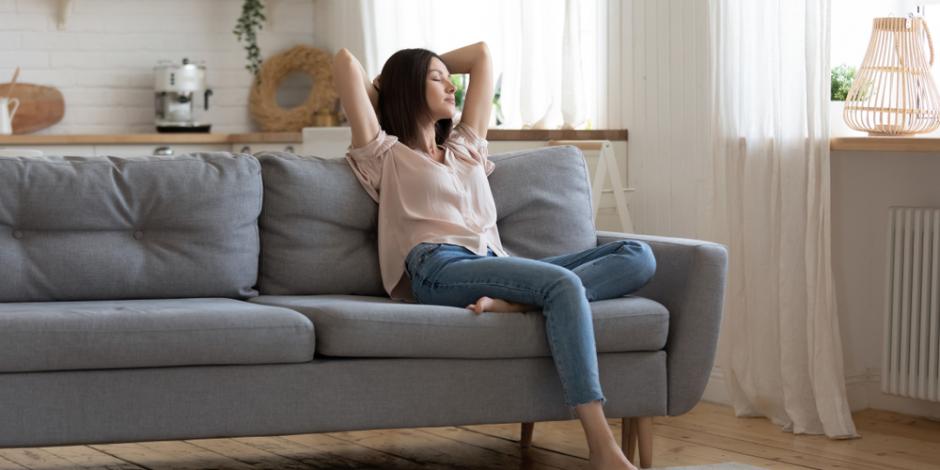 When you smell something bad in your home and want to get rid of it fast, your first thought is probably to spray some air freshener. But air fresheners won't address the source of the problem, they'll only mask the smell. What's worse, they'll hurt your home's indoor air quality (IAQ) in the process—household air fresheners are full of volatile organic compounds (VOCs), which can contaminate your indoor air and cause health problems for you and your family. 
So how do you keep your home smelling clean without creating indoor air pollution? CARJON— Rhode Island's energy-efficient HVAC expert—has the answers.    
Where Do Household Odors Come From? 
Bad smells don't just come from the sources you might suspect, like your bathrooms, garbage disposal, and trashcans. They can also be caused by:
Mold and mildew 

Furnishings like carpet 

Old insulation 

Excess moisture 
What Absorbs Bad Smells? 
The best and healthiest way to get rid of a bad odor in the house is to eliminate its source. This can be done with: 
Mold and mildew thrive in humid climates and will grow when there's too much moisture in your indoor air. This can create a damp, musty smell that permeates your entire home. Installing an air conditioning system or a dehumidifier can help control humidity levels in your home and prevent mold, mildew, and bacteria from growing and spreading in your bathrooms, kitchen, insulation, and ductwork. 
Ventilation is key when it comes to removing bad smells from your home. Kitchen range hoods, bathroom fans, and whole-home ventilation systems should all be used to vent contaminated air outside and replace it with clean fresh air. Not only will proper ventilation help remove bad smells, but it will also prevent stale air in the house and keep the air quality in your RI home high. 
A whole-home air purification system will actively remove many odor-causing contaminants from your indoor air as they pass through your central HVAC system. Here at CARJON, we recommend the iWave air cleaner, which is a high-quality air purifier that's installed inside your HVAC system and requires no maintenance. An iWave purifier will keep your indoor air nearly contaminate-free by actively removing dust, mold, bacteria, and other harmful pollutants. 
Improve Your Home's Indoor Air Quality With Help from the Pros at CARJON
If your home has a musty or unpleasant smell, your indoor air quality could be the reason. Here at CARJON, we offer professional indoor air quality solutions and can help improve your home's indoor air with humidity control, ventilation, and air purification services. Homeowners throughout the Providence, RI area have trusted us since 1989, and we're here to help with all of your HVAC and indoor air quality needs. 
Improve your home's IAQ with help from a trusted central air company near you. Call CARJON at

401-232-9400

or contact us here to get started.