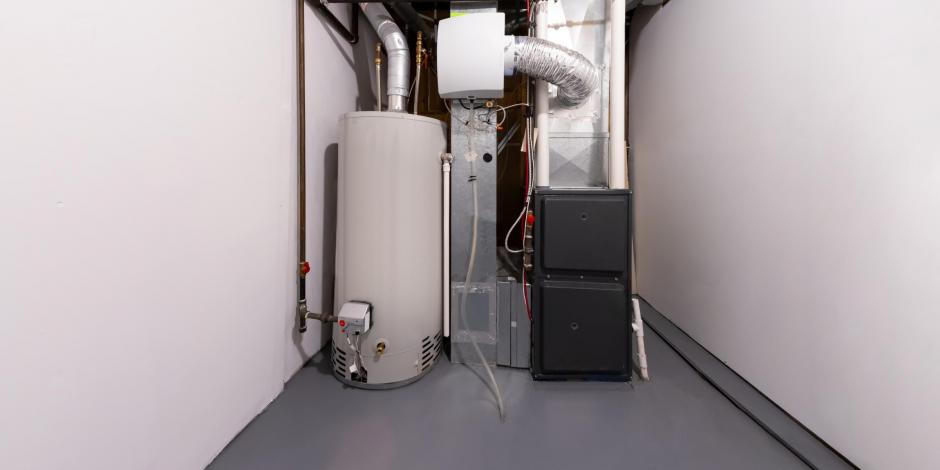 Have you ever owned an old car that started to show signs it might be ready for a big engine breakdown? So many thoughts can roll through your head, like, "How much will those repairs cost? Should I just sell it so I don't have to worry about it? Can I even afford a new one?"
When the technology we depend on to stay safe, healthy, and comfortable begins to fail, it can be stressful securing a replacement. This is especially true for the furnaces and boilers that Ocean State homeowners depend on to keep their homes comfortable throughout the New England winter. As we get closer to what is looking to be an exceptional winter amidst the continuing pandemic, it is even more important to get ahead of your furnace problems sooner rather than later. Here are some signs it is time to replace your furnace with more efficient and expertly installed heating equipment.
Sign #1: Inconsistent Room-to-Room Temperatures
A failing furnace is a two-fold bummer. For one, a furnace that is not operating at its peak will struggle to provide the amount of heat needed to fill your home. This can result in some rooms being comfy-cozy, while others feel like an ice box. In addition to not keeping your home as comfortable as it could be, it will cost you more in the process!
If you are suffering from inconsistent temperatures throughout your home while using your heating equipment, it could indicate that your furnace or boiler wasn't properly sized to begin with. In either of these cases, we recommend furnace replacement with a more efficient model, offering you heating bill savings for many winters to come. 
Sign #2: Increased Furnace Repair Calls
The cost of furnace repair here in Rhode Island can really add up if you need multiple furnace service calls and repairs each year. If you've had to call in an HVAC technician more than once this year or last year, it is often more cost-effective to replace the failing equipment, rather than risk more future repairs. This ensures that you don't have to spend another day without heat, or another dollar more than you need to on your heating bills. 
Sign #3: You're Hearing Strange Furnace Noises
When your furnace makes a noise, take a listen! It could be telling you that it is time for routine maintenance and service, or that it is on the border of a furnace failure. Do you notice any of the following?
A loud clang or boom when you turn your furnace on?

A high pitched whining or squealing while your furnace is running?

A low rumble coming from your furnace?
Fixes for these issues can include a good furnace cleaning, lubricating some of the worn mechanical systems, replacing the blower fan, and others. But if the repairs are going to cost more, or surpass the cost of new furnace installation, it may be time to upgrade to a more efficient furnace.
Looking for Furnace Repair Near You? Call CARJON!
CARJON is here to help with all the furnace replacement needs for your home in Rhode Island. If you have been frustrated with your heating bill, or the lack of home comfort as the fall temperatures settle in, get in touch with the home heating experts at CARJON. Our team will quickly and accurately diagnose your furnace issues and find the right maintenance or replacement plan to keep you comfortable and your heating costs low. We even offer financing to ensure you get the efficient heat you need without breaking the bank!
Wondering if it is time for furnace replacement? Call the trusted heating experts at CARJON at

401-232-9400

or contact us today.
Learn more about Synchrony Financial options avalible for CARJON customers
CARJON is teaming up with National Grid to promote energy efficiency in homes in RI!