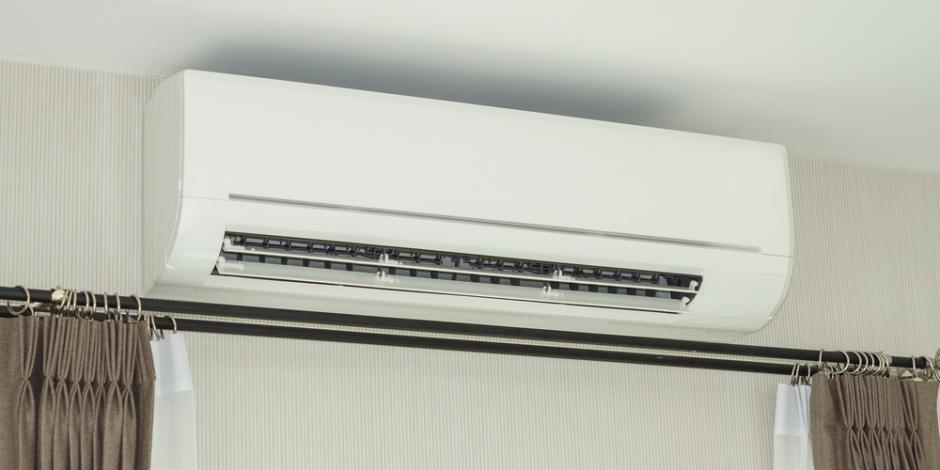 Spring is close and so are those warmer temperatures. While many people are excited for some long awaited fun in the sun, some Rhode Island homeowners know it won't be long before one of their rooms becomes unbearably hot. We often refer to these as "problem rooms," which tend to be impossibly hot in the summer months and freezing cold during the winter.
So what's the solution? Ductless mini-split heat pumps.
What is a Ductless Mini-Split Heat Pump?
Ductless mini-split heat pumps are among the most effective types of heating and cooling equipment on the market. Unlike traditional HVAC systems, mini-splits operate completely independent of ductwork. This means they can be placed just about anywhere in the home, including rooms that lack ducts and have historically been very difficult to keep comfortable throughout the year.
A mini-split consists of an air handler that lives inside the home and an outdoor condenser. These two parts are connected by a conduit. One of the primary advantages of ductless mini-splits is that they're capable of both heating and cooling the rooms they're placed in, which makes them ideal for boosting year-round comfort levels.
The Benefits of Mini-Splits
Many Rhode Island homeowners are installing ductless mini-split heat pumps, and not just those who find themselves dealing with rooms that are difficult to heat or cool. Mini-splits are highly efficient—more so than traditional heating and cooling systems. They're also less likely to experience emergency breakdown, which can be very problematic if it occurs in the depths of our New England winter.
Mini-splits are easy to install and have a relatively low profile. Many people find that they can save a great deal of money on their energy bill by placing some of the load on their mini-split heat pumps, which means they're an excellent addition in just about any home. And finally, they're perfect for heating and cooling those "problem rooms," no matter how large or small they happen to be.
CARJON —Your Rhode Island Mini-Split Experts
At CARJON, we want all of our customers to experience year-round home comfort. If you have a room in your home that's difficult to condition, we'll work with you to determine whether or not mini-split heat pumps may be the solution you're looking for. Questions? We're here to answer them.
It's time to see what mini-splits can do for your home. Contact us today to learn more or to schedule an appointment.