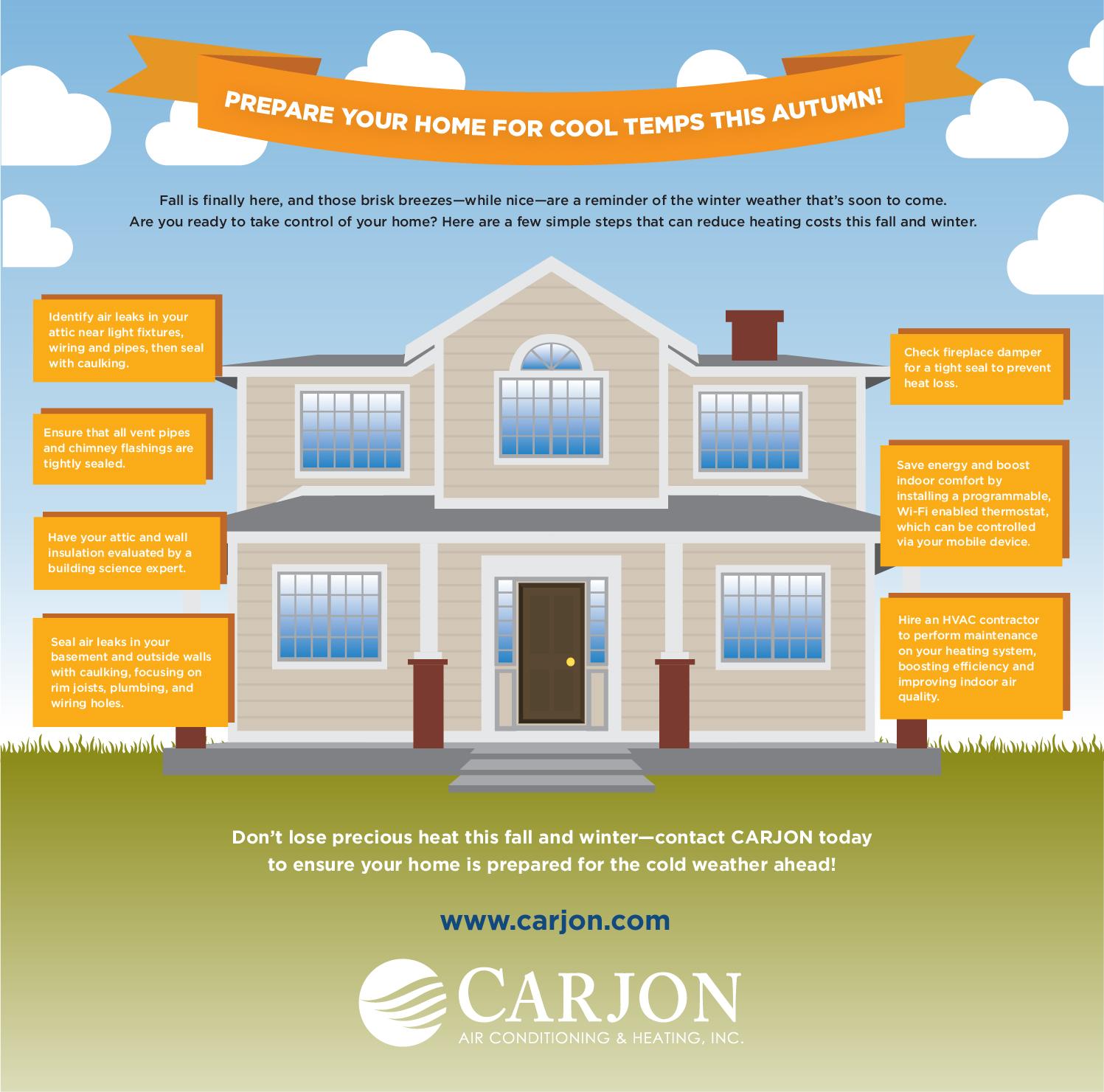 Identify air leaks in your attic near light fixtures, wiring and pipes, then seal with caulking. 
Ensure that all vent pipes and chimney flashings are tightly sealed.
Have your attic and wall insulation evaluated by a building science expert. 
Seal air leaks in your basement and outside walls with caulking, focusing on rim joists, plumbing, and wiring holes.
Check fireplace damper for a tight seal to prevent heat loss. 
Save energy and boost indoor comfort by installing a programmable, Wi-Fi enabled thermostat, which can be controlled via your mobile device.
Hire an HVAC contractor to perform maintenance on your heating system, boosting efficiency and improving indoor air quality. 
Don't lose precious heat this fall and winter—contact CARJON today to ensure your home is prepared for the cold weather ahead!