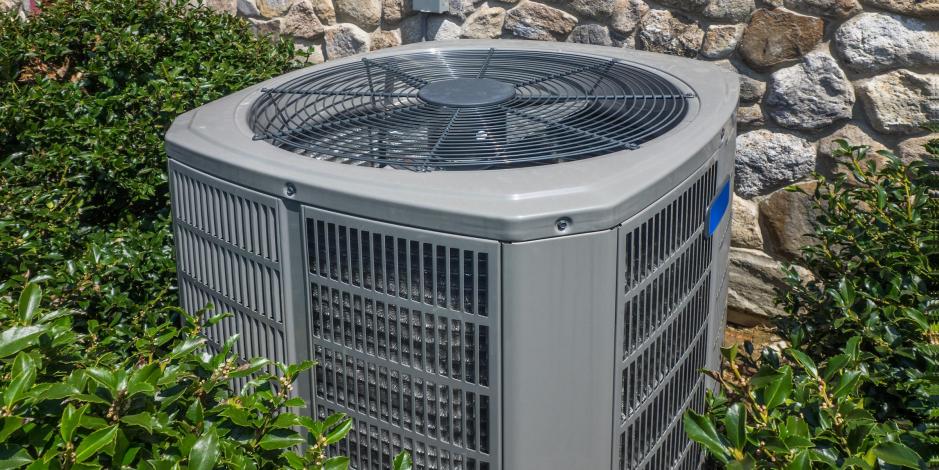 Each spring, we get a lot of questions from our customers about how to choose an AC unit that's right for their home. Summer isn't far away, and those who are in the market for a new cooling system often wonder which size central air conditioner they need. The fact is, there are a number of different factors within the home that affect which size AC unit is needed—ceiling height and type/thickness of insulation are just two examples.
To compensate for these discrepancies, many people believe the solution can be found in choosing the largest AC possible—here's why that's just not a good idea.
Too Large…
Choose an AC that's too large for your home, and it's going to run like a unit from back in the 1980s. The AC will turn on quickly, cool your house even more quickly and then shut itself off. Sure, the home will be cool, but the key thing to understand here is that the unit will not end up going through its entire cycle. The result? Heat will begin to infiltrate rapidly, causing the unit to click on once again.
This constant on-and-off activity completely defeats the purpose of installing an energy-efficient air conditioning system, driving your energy bill through the roof in the process.
Too Small…
While an AC that's too large is clearly not a good solution, choosing one that's too small can be just as problematic. Why? It will most likely run on a constant basis, spending the majority of the day trying to keep up with itself. This doesn't mean your home won't be cool, but your AC will end up working overtime to keep it that way. Constant running means wear and tear, which affects the lifespan of your AC unit to a marked degree.
So...What's the Solution?
As you might expect, the solution to choosing an AC that will operate properly in your home comes down to right-sizing. A unit that is properly sized will run through its required amount of cycles, keeping your home comfortable in the process. What it won't do is click on and off constantly, which means you won't have to worry about wasting valuable energy.
At CARJON, we take pride in helping our customers choose the perfect cooling systems for their home. Our team of HVAC specialists will take a close look at the layout of your home, taking into consideration any and all factors that might affect the functionality of your new AC. From there, we'll make suggestions that will assist you in choosing a new, highly efficient cooling system for your home.
Stay cool this summer—contact us today to learn more or to schedule an appointment.