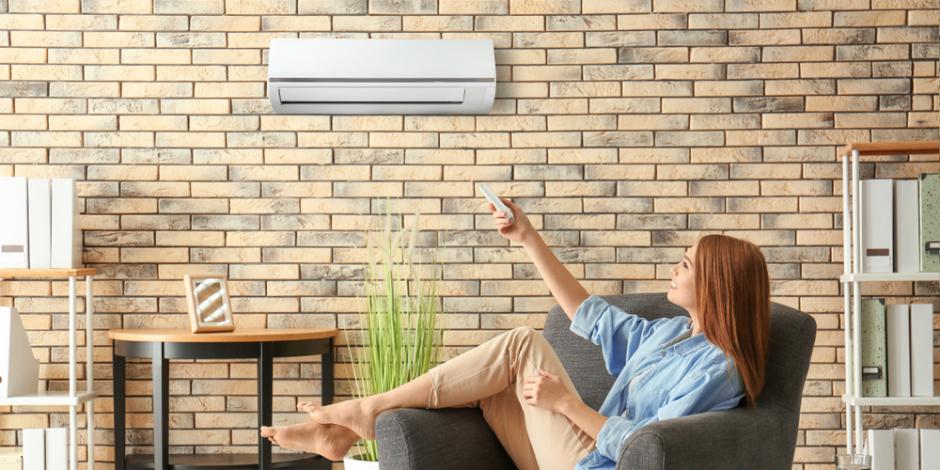 Comfort and cost: most homeowners would agree that these two factors are incredibly important to anyone looking to heat and cool their home, and if you're like us, you're always looking for ways to reduce your energy costs while retaining high indoor comfort.
Now more than ever, you and your family are inside your home, using more fuel and electricity to run your house during the COVID-19 pandemic. For those who are looking for alternatives to rising utility bills, this spring is a great time to consider the many benefits of mini split heat pumps.
Learn more about what makes Mitsubishi mini splits such an attractive HVAC option for your Providence or Pawtucket home.
1. Solve That "One Cold/Hot Room" Problem
Everyone's got one—that area or room in the house that never seems to be as comfortable as you'd like—too cold in the winter and too warm in the summer, even when the rest of your home is cozy. With ductless mini split air conditioner units, you can customize exactly where heating and cooling should be targeted in your home, without needing to rely on far away vents or poor ductwork design.
2. No Ductwork, No Problem
Did you know that the average home wastes up to 40% of the energy created by its HVAC system as a result of ductwork issues? Cracks and gaps in your ductwork, poor duct insulation, and bad duct design can result in only a fraction of the warm or cool air you're paying for actually reaching the rooms of your home.
With a mini split system, there's no ductwork, and virtually no energy loss.
3. Heating
and
Cooling Settings = Year-Round Comfort
Mini splits, which are a type of heat pump, are incredibly versatile, due in part to the fact that they have both heating and cooling capabilities. In the summer, your mini splits extract heat from inside your house, cooling it down. In the winter, the process is reversed, and heat is taken out of the outside air (yep, even cold winter air).
Mitsubishi mini split AC heat pumps can replace your entire HVAC system as a whole home solution, offering cutting edge, all-electric home comfort.
4. Superior Efficiency Compared to Traditional HVAC Systems
Mini splits actually create more energy than they use to operate—usually several times as much—making them among the most efficient heating and cooling systems a homeowner can have. By comparison, even the most efficient furnaces are only in the mid to high 90% efficiency range.
5. With High Efficiency Comes High Savings
One of the biggest benefits in scheduling mini split AC heat pump installation is the reduction you'll see in your monthly energy bills. When operating at such high efficiency levels, Mitsubishi Electric mini splits can significantly lower your utility costs, without sacrificing comfort.
Stay Comfortable and Stay Safe with CARJON
We want homeowners to feel comfortable in their homes, especially now that we're all spending so much of the day inside them with our families, but we also want to keep our community safe. Check our COVID-19/coronavirus update page or give our team a call for current information about the service calls we're currently making and additional safety precautions we're taking during appointments.
Upgrade your HVAC system this spring in time to save money all summer (and winter, too!). Call

401-232-9400

or

contact us

to learn more about Mitsubishi Electric mini split heat pumps.