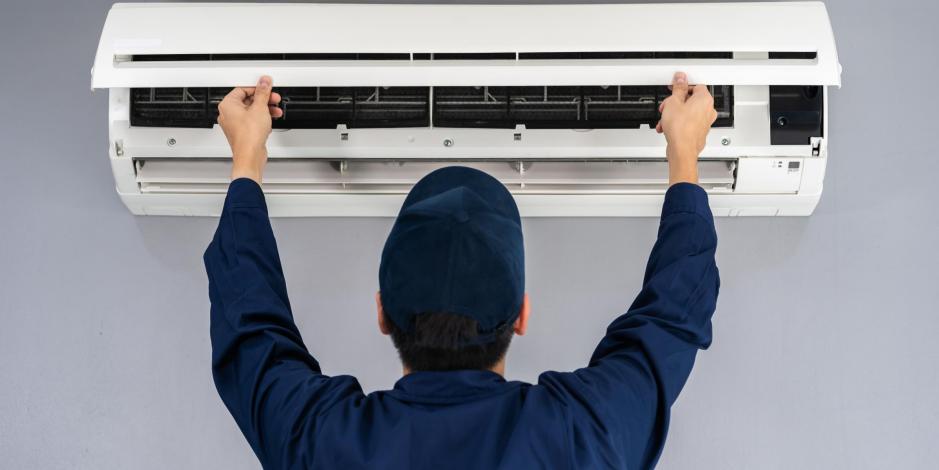 It isn't always easy to tell when you need a new air conditioner. If your AC stops working entirely, you know you need to schedule HVAC repair service in Rhode Island, but what should you do if your cooling system is showing less obvious signs of a problem?
Keep reading to learn more about the signs you need a new cooling system and when it's worth it to replace your air conditioner. 
Signs You Need a New Air Conditioner
If you've noticed any of the following signs, it may be time to replace your AC. 
No or Low Airflow 
When you put your hands up to your vents while your AC is running, you should feel cool air coming out. If there is little to no airflow, your air conditioner may be on its way out. However, this can also be caused by clogged filters or blocked ducts. CARJON can diagnose the problem and let you know whether you need to replace or repair your AC. 
Age 
The average AC lifespan is about 10-15 years. If your air conditioner is nearing this age range and starting to show signs of wear, it may be worth it to replace your AC rather than repair it. Repairing a dying AC is often a losing battle, and you may likely end up spending more on repairs long term than it would cost to install a new cooling system. 
Strange Noises 
Most air conditioners will make a small amount of noise when they start up and while they run, but if your AC starts to make strange new sounds, you might need a new air conditioner. Screeching, squealing, and screaming coming from your AC can all indicate a serious problem that may warrant a replacement. If you hear these noises, turn your AC off right away and call CARJON for help! 
Rising AC Bills 
Air conditioners lose their efficiency over time, and the older your AC gets, the less efficient it will be. If your energy bills are going up even though you haven't been running your air conditioner any more frequently than you usually do, it could be time to schedule AC replacement in Rhode Island. 
Neglected Maintenance
Air conditioners need regular maintenance to perform properly. If you skip your annual maintenance visits, your air conditioner won't last as long as it should and you may end up needing premature AC replacement. To keep your air conditioner operating at peak performance and efficiency for as long as possible, sign up for an AC Maintenance Agreement with CARJON. Our maintenance plans make it easy to get the AC service you need to protect your investment in a new AC and get your money's worth! 
The Best AC Replacement Options for Rhode Island Homes 
When you call CARJON for HVAC repair service in Rhode Island, we'll help you decide whether to replace or repair your AC. Oftentimes, a tune-up or repair is the best solution to get your air conditioner back in good working order. But, there are also times when an AC replacement makes more sense than a repair. If this is the case for you, we'll help you choose the best replacement option for your home and budget. We install:
We want you to find a cooling solution that makes sense for your home and will help you compare all your options so that you can make the best choice. 
Since 1989, CARJON has been doing HVAC replacement better than any company in Rhode Island. We help our customers live in a world of total comfort by providing exceptional HVAC repair services in Rhode Island combined with unmatched customer care. When you need an HVAC company you can trust, CARJON will be there for you! 
Upgrade your air conditioner. Call

401-232-9400

or contact us to schedule an AC replacement in Rhode Island.