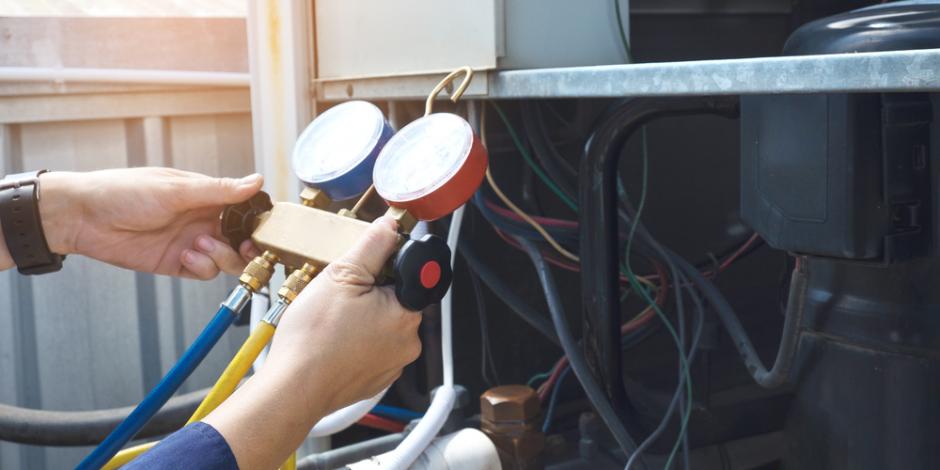 Though it may feel like you just turned off your air conditioning system for the season, it's almost time to switch the thermostat back to cooling mode once again. Is your air conditioner ready for another long stretch of heat and humidity, or is it going to give you a headache in the middle of summer?
As you start preparing your home for warmer weather, don't forget about maintenance for your air conditioner! Want to beat the rush for AC tune-ups hits? Sign up for a convenient to you maintenance plan with CARJON!
Why Have Your AC Maintained Before the Warm Weather Hits?
Reduce Your Cooling Costs
Did you know that scheduling maintenance for your air conditioner every year helps your AC system run on less energy? This is because maintenance includes optimizations that help your system run at peak efficiency, such as tightening electrical connections and lubricating moving parts.
By scheduling AC maintenance early on in the spring, you can start saving energy and reducing cooling costs sooner. If you have signed up for a maintenance plan with CARJON, each year, we remind you when it's time to get maintenance done on your system.
Prevent Inconvenient Breakdowns
Few things are worse than having to schedule an emergency air conditioner repair in the middle of summer — and then having to suffer through a hot house while you wait. Before a sudden air conditioning issue has you frantically asking Siri "Who offers AC maintenance near me?", schedule spring maintenance to catch any issues that could turn into surprise breakdowns later.
Keep Your AC Warranty Valid
Many Providence area homeowners appreciate the peace of mind that the manufacturer's warranty on their air conditioner offers, only to forget that they must schedule annual AC maintenance for that warranty to remain valid. Schedule a tune-up each spring to keep that warranty intact!
Sign Up for a Maintenance Agreement & Beat the Warm Weather Rush
Want to beat the summer rush for AC tune-ups and take the work out of maintaining your air conditioning system? Sign up for a convenient maintenance agreement with CARJON. A maintenance agreement includes your pre-scheduled air conditioner maintenance, plus perks like priority scheduling and 5% off system replacement. When you weigh the cost of even one emergency repair against the modest cost of an AC maintenance plan, the cost of a maintenance plan is well worth it!
If you're looking for an AC maintenance specialist near Providence, RI, get in touch with the team at CARJON. Our professionally trained technicians offer trusted air conditioner maintenance service – so you can have peace of mind, lower energy bills, and enhanced home comfort all spring and summer.
There's still time to sign up for an AC maintenance plan and have your air conditioner serviced before the summer rush hits. Call

401-232-9400

or contact us to book AC maintenance!