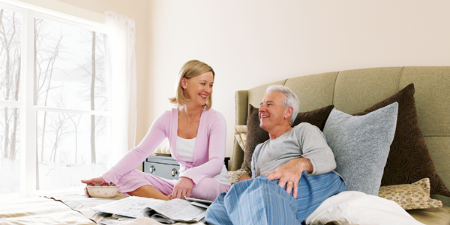 Even though most Rhode Island homeowners rely on home heating and cooling systems for year-round comfort, many people find themselves in the dark when it comes to how these systems actually work. For many years, home heating and cooling systems have relied on air ducts in order to distribute conditioned air for comfort across the entire home. At this point, however, it's common knowledge across the industry that unmaintained air ducts can cause systems to be less efficient than they could otherwise be.
People in the home performance industry have long felt that there has got to be a better way, and it can be found today in ductless mini-splits.
How do Ductless Mini-Splits Work?
With a traditional heating and cooling system, ductwork will serve as the conduit for the conditioned air created by the furnace or AC, supplying it throughout the home. Ductless mini-splits are an entirely different story. A compressor/condenser that sits outside the home links to a conduit that conditions the air, which is then sent to an indoor air handling unit. The air is then distributed directly into the room where the air handling unit is installed, creating a comfortable environment without the problems associated with ductwork.
There are a number of benefits that come along with installing ductless mini-splits in your home. Since this type of heating and cooling system doesn't rely on ducts, installation is minimally invasive, which means you don't have to worry about disruptions occurring within the home. Ductless mini-splits are also amazing in that they can both control temperatures in individual rooms and heat and cool the area in which they're installed.
One of the major reasons why people consider ductless mini-split systems is just how effective they are at "spot" heating and cooling. There's no reason to overheat the upstairs of your home just so that you can have a comfortable first floor. With ductless mini-splits, heat and air conditioning is provided only in rooms that actually need it, resulting in a more efficient way to keep your home comfortable.
Let CARJON Help
At CARJON, we have the knowledge and expertise it takes to help each one of our customers get the most out of their heating and cooling systems. Ductless mini-splits aren't a passing fad, and the sooner you consider installing them in your home, the more you'll benefit from true home comfort and energy efficiency.
Contact us today to learn more and to schedule an appointment.