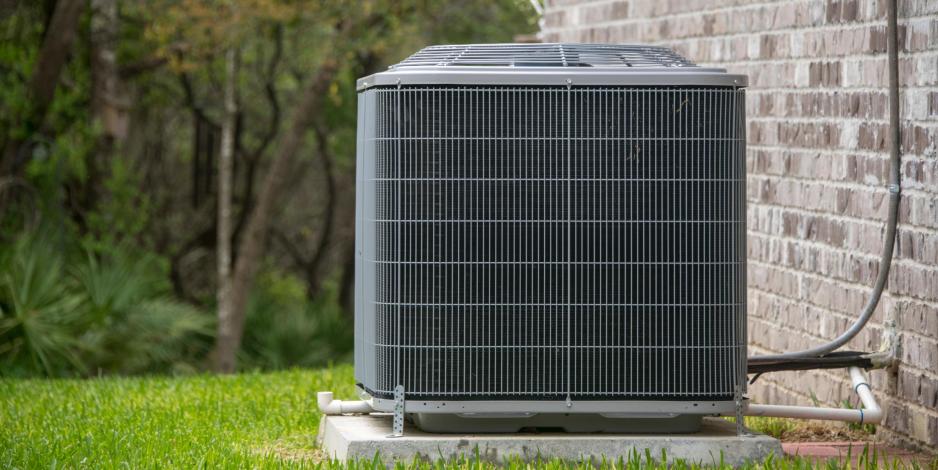 Heat pumps are known for their impressive energy efficiency and have become increasingly popular among Rhode Island homeowners in recent years. But in order for a heat pump to operate at peak efficiency, it needs to be the right size for your home. If it's too big or too small, it won't be able to perform optimally and could end up wasting energy and costing you money. 
Why Does Heat Pump Size Matter? 
When we talk about heat pump sizing, we're not referring to the physical measurements of the unit, but to its output, and how that output compares to the heating and cooling load of your home. 
If Your Heat Pump Is Too Big...
Heat pumps that are too big produce more energy than is necessary to heat and cool your home, which causes the heat pump to meet set temperatures quickly and then shut off soon after starting up in a process called short-cycling. Short-cycling puts added stress on your HVAC system and can cause excessive wear and tear and breakdowns. It also wastes energy and is likely to drive up your electricity costs. 
If Your Heat Pump Is Too Small...
Undersized heat pumps are no better. If your heat pump is too small, it won't be able to keep up with your home's heating and cooling demands, leading to inconsistent and uncomfortable temperatures throughout the house. Undersized HVAC units also waste energy, as they'll run constantly as they try to meet a temperature they aren't powerful enough to reach. 
How Is Heat Pump Size Calculated?  
In order to enjoy optimal efficiency, energy savings, and home comfort, your heat pump needs to be the right size for your home. Figuring out what size heat pump you need, however, can be tricky. There are a lot of factors that need to be considered, including the: 
Size of your home 

Location of your home 

Height of your ceilings 

Number, style, and position of your windows 

Amount and effectiveness of insulation in your home 

Amount of air infiltration your home experiences 

Number of people who live in your home and their temperature preferences
Sizing a heat pump or mini split involves a lot of complex calculations, and if you get it wrong, you could end up wasting a lot of money on equipment that doesn't work the way you need it to. That's why it's best to turn to an HVAC professional for mini split heat pump sizing calculations.   
HVAC contractors perform size calculations all the time, and they have the tools needed to perform exact calculations quickly. A trusted contractor will also be able to answer any other questions you may have about HVAC sizing, like "what size HVAC ducts do I need?"
Need Heating & Cooling Help? 
Are you thinking about heat pump installation or repair for your Providence, RI home? CARJON Air Conditioning and Heating can help you find the perfect system. We've been in business since 1989 and are the local expert to turn to for all of your heating and cooling needs. Whether you're wondering about ductless mini split ceiling unit size specifications or are looking for a wall-mounted heat pump and aren't sure which size you need, our team is here to help.   
Find out what size heat pump is right for your home. Schedule a consultation with CARJON! Call

401-232-9400

or contact us here to get started.