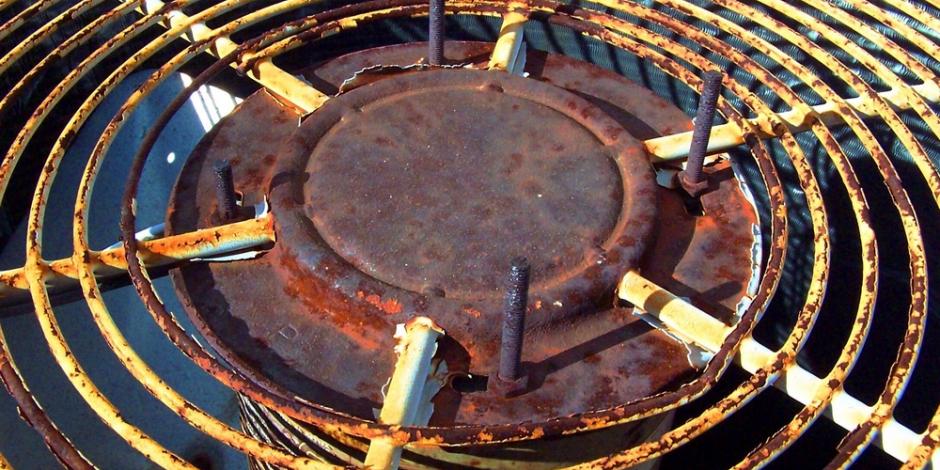 It's a warm and sunny morning in the Providence, RI area, and you take a step outside to enjoy the nice weather before the afternoon sun hits. While you're used to hearing the gentle hum of your air conditioner when you step outside of your house, today you're greeted by a loud clanging noise. What could this mean for your air conditioner?
A loud or unusual sound coming from your AC unit is never a good sign, and it's important to diagnose it as soon as possible. Here is a look at some of the most common sounds malfunctioning air conditioners make — and what they could mean for your air conditioning system.
Banging or clanking
A loud banging, clanking, or thumping noise is usually a sign of a broken or disconnected part in your AC unit. Often, it has something to do with the outdoor fan motor, but it could be a sign of impending compressor failure, indicating that the compressor may need to be replaced.
If you hear this loud sound when the condenser is running, turn off your air conditioner as soon as possible, to prevent any additional damage.
Rattling
Sometimes the noise is more of a rattle than a loud clanking or banging. A rattling sound when the fan turns on is usually a sign of loose hardware or a failing motor and is especially common in older, deteriorating AC units. The sound could also indicate that twigs, leaves or other debris have gotten clogged in your system.
Squealing or screeching
Sometimes, a squealing or screeching sound means that the condenser fan motor bearings are failing. When this is the case, the repair is fairly straightforward such a motor replacement, though it should still be handled by an experienced HVAC professional. Because the compressor is cooled by the condenser fan motor, it's important to make sure the fan motor doesn't fail and ultimately compromise the compressor.
Because squealing or screeching can be sign of a very serious problem, turn off your AC system immediately if you hear these sounds.
Clicking
A clicking noise is normal if you hear it when the AC unit turns on and off. You should be concerned, however, if the clicking noise is louder than normal during startup and shutdown — or if you hear constant clicking sounds coming from the control panel or outside compressor while the AC is running. Clicking noises are a sign of an electrical issue.
Buzzing
A loud buzzing sound may be caused by something simple, such as loose parts, a failing electrical component, debris in the outside AC unit, an air filter that needs to be changed, or a condenser coil that needs to be cleaned. It could also be something more serious, like a failing fan motor, a blower that is off balance, or a refrigerant leak. Or it could be an electrical issue, such as a tripped circuit breaker, loose wiring, or a problem with the contactor relay switch.
Eliminate that Mysterious AC Sound Once and For All
Whatever the sound your AC system is making, one thing is clear — noisy AC issues are best left to a cooling specialist who can diagnose and repair the issue correctly, safely, and promptly. Whether you have central air conditioning or a ductless mini split system, we're here to help. CARJON is Rhode Island's premier AC specialist.
And if you want to prevent these problems in the future, be sure to schedule regular maintenance for your AC system. The most convenient way to do this is through a maintenance agreement.
Find out what's making your AC unit louder than normal. Call

401-232-9400

or contact us to schedule an appointment!