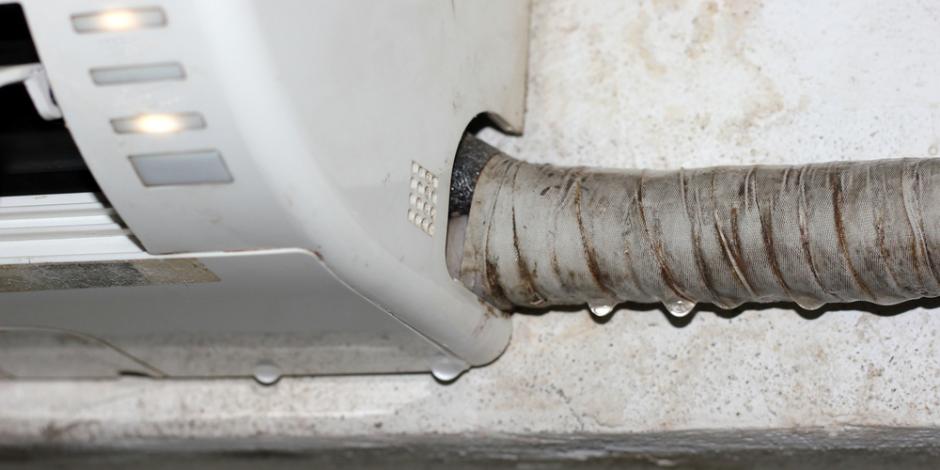 It's a typical summer day at home in Rhode Island — the sun is shining, it's warm but not too warm, and there's a light breeze to offset some of that humidity. You turn on your air conditioning system and it seems to be working fine, but then you notice that there is a small puddle below your air conditioning equipment. Is it water? Refrigerant? What could be the issue here and what should you do about it?
Common Causes of an Air Conditioning Leak
Sometimes you catch an AC leak by spotting a puddle below your AC equipment, and sometimes you catch it by its other symptoms — like a hissing noise, frozen coils, or a lack of cold air coming from your air vents. Whatever the case, it's important to pinpoint the root cause of the leak.
Typically, AC leaks are caused by:
A clog somewhere in the system
Clogged air filters, debris in the outdoor unit, and blocked air vents can all restrict the airflow in your AC system. When this happens, it causes frost and ice to form in the AC unit — which eventually melts and leaves a puddle below the AC equipment.

A condensate drain system problem
The purpose of the condensate drain system is to drain the water collected by the evaporator coils. If a clog develops somewhere in the system, water could leak out rather than being deposited outside near the outdoor AC unit.

Leaking refrigerant
AC systems never use up refrigerant (often referred to as Freon). However, it is possible for a refrigerant leak to develop. When this happens, you may see a visible refrigerant leak, or your AC equipment may begin to ice over. This is a common, yet serious issue that should be addressed as soon as possible.
AC Leak? Schedule a Repair as Soon as Possible
As you can see, an air conditioning system leak may be caused by a number of issues, and it takes a seasoned HVAC professional to diagnose the root cause and design the right solution. Whether your AC is leaking coolant, you hear a strange noise, or your AC system simply isn't working as well as it used to, be sure to schedule a repair with CARJON. Your CARJON cooling expert will resolve any clogs that are affecting your system and replace Freon as necessary to get your air conditioning system running at peak performance again.
Prevent Future Leaks in Your AC System with CARJON
A refrigerant leak or other issue doesn't have to compromise your home comfort this summer or in the summers to come. If you want to help prevent future AC leaks, it's important to give your AC system the regular maintenance it needs. A maintenance agreement makes caring for your system simple with annual tune-ups, priority emergency service, and discounts on repairs.
Think there may be a leak in your air conditioning system? We can help. Call

401-232-9400

or contact us to schedule an AC appointment!