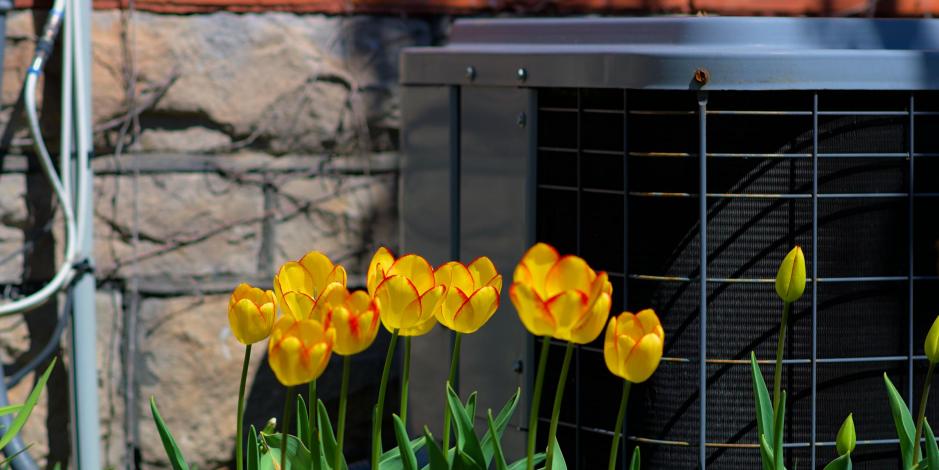 Warmer weather is finally on its way here in Rhode Island! Is your air conditioning ready for the heat? 
Taking care of HVAC maintenance this spring will help you prepare for summer and keep your HVAC system running smoothly all year long. Not sure how to prepare your HVAC for spring? CARJON is here to help with an easy HVAC maintenance checklist. We've been Rhode Island's trusted HVAC expert since 1989 and are here to help with all of your HVAC needs. 
- Clean or Replace Your Air Filters 
Clogged air filters put a strain on your air conditioning and make it harder to keep your home cool. This can leave you dealing with a hot, uncomfortable home and high energy bills. Clogged filters are also much less effective at removing pollutants and can hurt your indoor air quality. 
Cleaning your air filters is an important part of your routine HVAC maintenance for spring. But you should also clean your air filters regularly throughout the year. How often should you change HVAC filters? Most manufacturers recommend cleaning or replacing filters at least every 30-60 days. 
- Clear Debris Away from Your Outdoor Condensor 
Spring is a great time to clear away any overgrown landscaping, kids' toys, and other debris that may be accumulating around your outdoor AC condenser. Obstructions around your AC condenser can reduce airflow and impact your system's overall performance and efficiency. While doing your HVAC spring maintenance, take a look at your condenser unit and make sure there is at least 2-3 feet of clear space on all sides. 
- Make Sure Your AC Turns on & Blows Cold Air 
After a long winter out of commission, it's important to make sure your air conditioner can start up and run effectively. Testing your air conditioner in the spring gives you plenty of time to get any repairs you may need taken care of before the summer heat sets in, preventing an AC emergency. 
- Schedule a Spring AC Tune-Up 
The best way to make sure your air conditioning system is ready for summer is to schedule your annual AC maintenance visit with CARJON. We'll provide a detailed inspection, cleaning, and tune-up to make sure your system is working properly. We offer convenient, affordable residential maintenance plans that make it easy to get your HVAC maintenance taken care of and include additional benefits like discounts on repairs. Find the plan that's right for you and book your first tune-up today! 
Is HVAC Maintenance Worth It? 
Routine HVAC maintenance is absolutely worth it and will help you save money on energy costs, HVAC repairs, and emergency replacements. The benefits of HVAC maintenance include: 
Lower energy bills 

Fewer repairs 

Less risk of breakdowns 

Better performance 

Longer system lifespan 

Needed for most warranties 
Wondering how often HVAC units should be serviced? We recommend one annual tune-up for your heating system and one annual tune-up for your cooling system. 
Get ready for AC season with spring HVAC maintenance. Call

401-232-9400

or contact us to schedule a tune-up today.