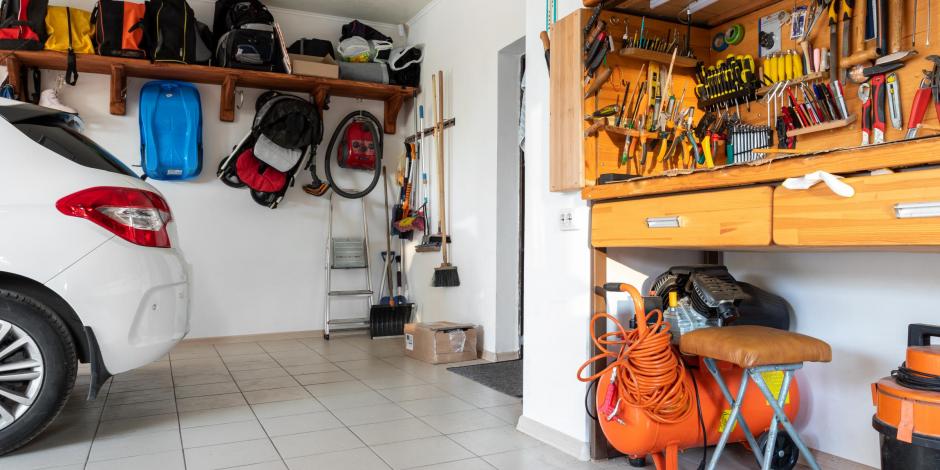 If you spend a lot of time in your garage during the summer, whether you use it as a workshop, a home gym, or a hangout space for the kids, you know how hot garages can get.
This may have led you to wonder whether you should add an AC to your garage. It's possible to put an air conditioner in your garage, and if you spend a lot of time in it, an air conditioned garage is worth it. 
Installing an air conditioner in your garage is a little bit more complicated than installing one inside your main living spaces, however, and there are several important factors to consider before putting a cooling system in your garage. CARJON is here to answer all your questions about air conditioning for garages, and to help you find the right cooling solution for your home. 
What Type of Air Conditioner Is Best for a Garage? 
A mini split heat pump is arguably the best garage air conditioner and heater. 
A mini split is a type of ductless heating and cooling system that can be installed almost anywhere in your home. Mini splits are better than AC for most garages because they are ductless, which makes them much easier to install in a room that is not connected to your home's central duct system. Connecting a garage air conditioner to your home's central ductwork is a major safety hazard that can cause dangerous back-drafting. Installing a ductless AC for your garage eliminates this issue. 
Another major benefit of using a mini split to cool your garage is that mini splits have cooling and heating settings in one unit, so you can keep your garage comfortable year round.
What to Consider Before Installing an AC in a Garage 
Before you install a ductless AC in your garage, there are a few things you need to think about. Taking the following factors into consideration will help you avoid wasting energy and money cooling your garage. 
Is Your Garage Insulated? 
Without adequate insulation, the cool air your mini split generates will escape, leaving you with a hot space and high energy bills. To make installing a garage mini split worth it, you will likely need to install insulation first. 
How Big Is Your Garage? 
To get all the benefits of a mini split, the system needs to be sized correctly for the space it's installed in. If it's too big, it will waste energy, and if it's too small, it won't keep the space comfortable. CARJON can determine what size heat pump you need to ensure the best performance and efficiency. 
Are You Willing to Hire an HVAC Installer? 
Installing a mini split is a project that's best handled by a professional HVAC contractor. The HVAC technicians at CARJON have the training and experience needed to install your system safely and ensure the best performance possible. 
Get Garage Cooling Help from the Pros at CARJON 
Thinking about adding a mini split to your Rhode Island home's garage? The CARJON team can help! We are the state's go-to HVAC company offering professional ductless mini split heat pump installation. Our team can help you decide whether a mini split is worth it for your garage. We've been in business since 1989 and love helping our customers improve their home comfort with high-quality heating and cooling services. 
Keep your garage cool and comfortable. Call

401-232-9400

or contact us to learn more about ductless ACs for garages.