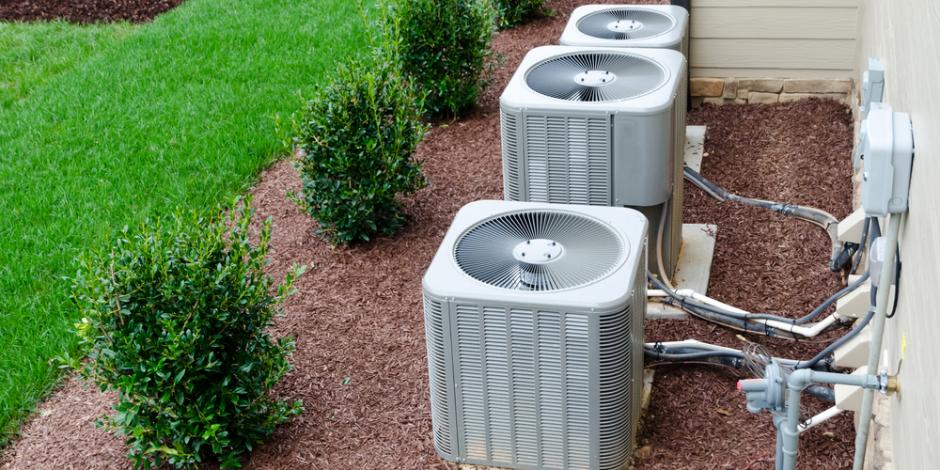 For many homeowners in the Providence area, summer is a season of WaterFires, days at the beach, outdoor concerts, and — high energy bills.
Energy costs have a tendency to skyrocket as soon as we turn on our air conditioning systems in the spring, but they don't have to. With energy efficient air conditioning equipment and a few energy saving techniques, you can stay cool all summer without overspending on cooling costs.
Choosing an Energy Efficient Air Conditioner
Energy efficient home cooling starts with an efficient air conditioner. If it's time to replace your AC unit, or if your existing unit is nearing the end of its lifespan, upgrading to an efficient unit will set you up for greater energy savings and lower cooling costs. When selecting the right air conditioner for your home, two questions to ask are "What is the SEER rating?" and "Will it be installed correctly?"
What is the SEER rating?
A SEER (Seasonal Energy Efficiency Ratio) rating indicates how energy efficient an air conditioner is. Generally, the higher the SEER rating, the more energy efficient the air conditioner will be. SEER ratings range from 14 SEER (the required minimum in Rhode Island) to about 22 SEER, with the most energy efficient units falling in the 18 SEER to 22 SEER range.
Air conditioners with higher SEER ratings tend to have a higher upfront cost, but investing in a more efficient unit now can save you more money on cooling costs in the long run.
Will it be installed correctly?
A good HVAC technician understands that without proper installation, an air conditioner cannot run at peak efficiency. At CARJON, we take the time to size new air conditioners properly and install them with the utmost attention to detail.
A number of factors go into determining which air conditioner will keep you the most comfortable while saving the most energy. Our team can help you choose an energy efficient AC unit that is properly sized for your home and that suits your budget.
Saving More Energy with Your AC System
Whether you've just invested in a new, energy efficient air conditioner, or your existing air conditioner still has some life left, there are a few things you can do to help your AC system run as efficiently as possible.
Program (or upgrade) your thermostat
Many homeowners here in Providence  underestimate the energy savings that can come from programming their thermostat (or installing a programmable thermostat if they don't yet have one). A smart programmable thermostat allows you to keep your home cool while you're at home — and automatically switch to a higher, energy saving temperature when you and your family are away.
If your house is empty during the week from 9 am to 5 pm, for example, you might set the temperature at these times to be 10 degrees higher than normal. According to the Department of Energy, turning the thermostat up 7 to 10 degrees from its normal setting for 8 hours a day in the summer can save you as much as 10% on cooling costs!
Utilize ceiling fans
If you have ceiling fans in your home, you can use them to your advantage to save even more energy. Ceiling fans cost less to run than air conditioners; and while they do not reduce the actual temperature in a room, they do give the illusion that a room is a few degrees cooler than it really is.
So, if you prefer an indoor temperature of 70°F, you can set the thermostat to 74°F and run the ceiling fans in the rooms you're using to achieve your desired level of comfort.
Time to upgrade your air conditioning system? Our team can help you minimize your cooling costs. Call on the experts Providence home owners, and all of Rhode Island trust at  

401-232-9400

or contact us to schedule an AC consultation!