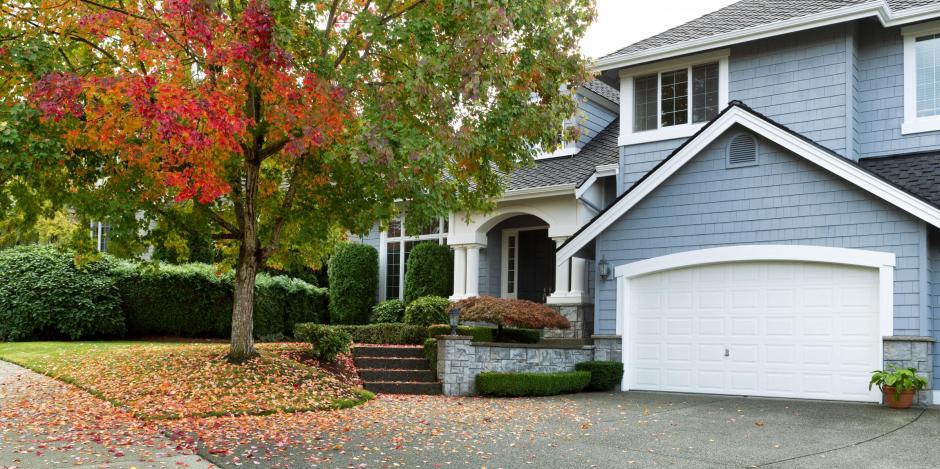 It's that time of year when we know the fall weather is on it's way, but for now, we're still enjoying those last whisperings of summer. Don't let the lingering warmth fool you—before you know it, you're going to be relying heavily on your heating system.
As home comfort specialists serving Rhode Island, we're here to help you start getting ready for fall before it's too late. Have you checked these items off of your fall to-do list?
Improve Indoor Air Quality (IAQ) 
Now's the time when you start closing the windows around your house in preparation for the winter ahead. If your ductwork and ventilation system aren't up to snuff, allergens and contaminants in your indoor air are going to linger in your living spaces, compromising your indoor air quality.
A whole-house air ventilation system can help keep your indoor air clean and fresh. It vents out stale indoor air and replaces it with fresh outdoor air, all while keeping indoor temperatures consistent. 
To take your indoor air quality a step further, install an indoor air purifier. CARJON is proud to install iWave air purification systems, which are specially designed for use in residential HVAC systems. These systems actively clean the air in your home and remove allergens like dust, mold, and pet dander as well as viruses, bacteria, and even odors to keep your home clean and your family healthy. 
The benefits of IAQ testing and cleaning up your indoor air include: 
A cleaner, healthier home 

Less allergens in the air 

Less dust throughout your home 

A safer indoor environment for those with allergies, asthma, and other respiratory concerns 

Fewer bad odors from cooking, cleaning, and other household activities 
Schedule Furnace Maintenance
Now's the time to get your furnace in its best shape with professional maintenance and repair. A great place to start is by scheduling an annual tune-up. During your tune-up, a heating specialist will clean your furnace and make necessary adjustments so it can run at peak efficiency when you need it the most. They'll also catch minor problems before they turn into costly repairs—making a fall furnace tune-up more than worth it!
In the event that new furnace installation makes more financial sense than maintaining or repairing your existing furnace, we can recommend best-in-class options and provide the top quality installation your new HVAC equipment deserves. This is a great thing to have done before you really need your heating system!
And, while you're thinking about furnace maintenance, consider getting ahead by scheduling an AC tune up for next summer. You don't want to be wondering if you're going to need major repairs in the heat of the summer or when to replace your AC unit. Signing up for an AC maintenance plan now, when you're not relying on your air conditioner, will help you beat the rush and avoid an HVAC emergency during the hottest months of the year. 
Tackle that Hard-to-Heat Room with a Mini-Split
Maybe your heating system seems to run smoothly, except when it comes to that one notoriously cold room, addition, or glassed-in porch. Why schedule a full heating system upgrade when all you need is something to supplement your existing system?
With a ductless mini-split heat pump installed in that hard-to-heat area, you can get exactly the targeted heating (and cooling!) you're looking for. Mini-splits provide energy efficient home comfort without the need for ductwork, making installation a straightforward process.
Wondering how heat pumps and mini split heat pumps work? Check out our heat pumps explainer blog to learn more about these energy-efficient systems.
Prepare for Thermostat Wars with Home Zoning
Many of us know the battle all-too-well: You adjust the thermostat to that perfect indoor temperature, only to notice an hour later that someone else has changed your settings yet again. With home zoning, the "thermostat war" can become a thing of the past.
Home zoning creates multiple home "zones" with your heating and cooling systems, so you can heat and cool different rooms and areas to different temperatures. Keep the upstairs cool and comfortable for sleeping while the downstairs stays warm and cozy. You can even integrate your zoned HVAC system with a smart thermostat for the ultimate control over your home comfort.
Get Your Home Ready for Fall with CARJON
Not sure how to get your home ready for fall? We're here to help. We specialize in heating, ventilation, home zoning, indoor air quality, and more— and we help homeowners throughout Rhode Island feel comfortable all fall and winter long. We even offer residential maintenance agreements to make heating maintenance simple with regular tune-ups, discounted rates, and priority scheduling.
Don't let home comfort be something you worry about this fall. Contact us or call

401-232-9400

to schedule a furnace tune-up!
Learn more about Synchrony Financial options avalible for CARJON customers
CARJON is teaming up with National Grid to promote energy efficiency in homes in RI!